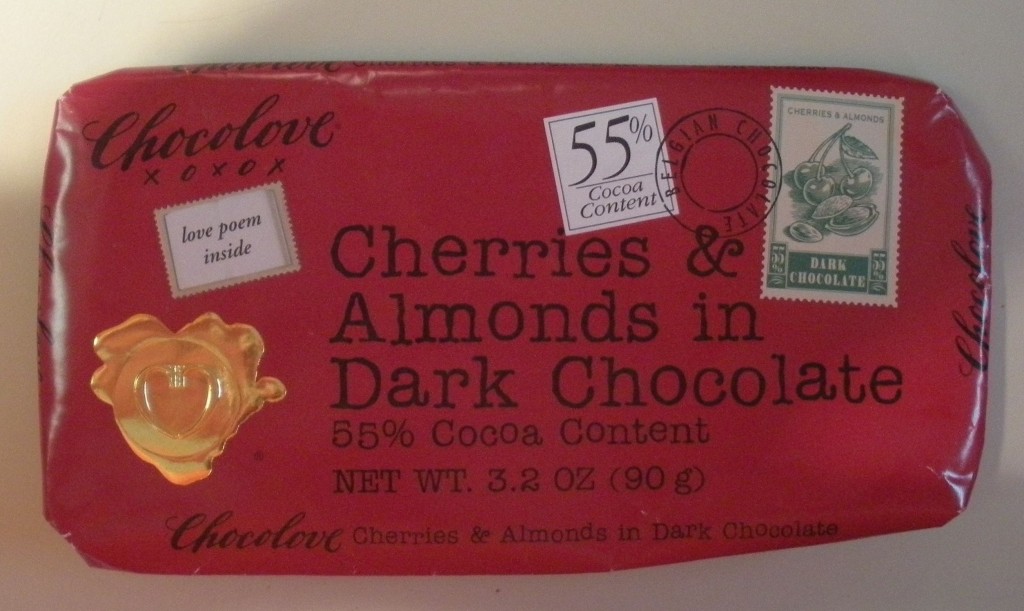 Chocolove Cherries & Almonds in Dark Chocolate
March 21, 2008 - chocolate
So I'm not a huge almond lover – not in my top ten favorite nuts – but in this chocolate bar, I think it works wonderfully. You try to break off a piece of this bar, and you can see almonds, but you can't get to them because the dried cherries are keeping everything together – literally.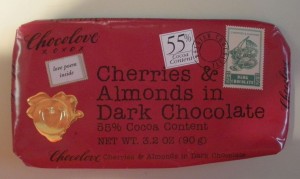 Smack in the middle of the cocoa bean spectrum from Chocolove (Boulder, Colorado) this 55% dark cocoa chocolate is pretty good. Made with Belgium chocolate, there's really not too much more to this than that, the Michigan cherries (are Michigan's cherries any better than say, Pennsylvania's or New York's? Are there cherry aficinados that can tell where a cherry is from? Are these all nearly homogenized like apples?)
Back to chocolate – this is good, solid bar. Nice, worth trying, especially if you like cherries.
similar stories