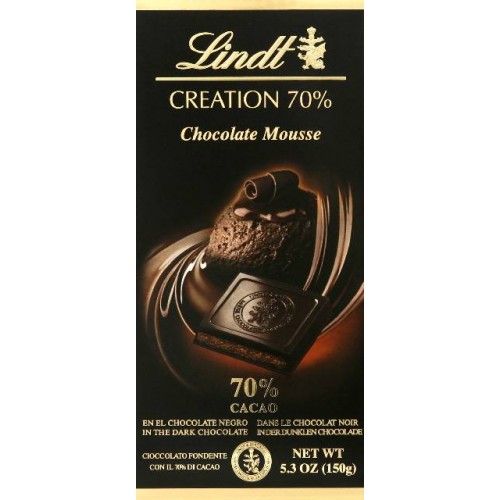 Lindt Creation 70% Chocolate Mousse
June 15, 2008 - chocolate
Ah, Lindt. Seeing those five letters makes my salivary glands kick in, and vague memories of immature chocolate and red wine pairings from college waft around in my brain.
On the whole, Lindt chocolate bars, especially the plainest ones, are consistently sublime. High cocao content, beautifully blended and meltingly smooth. Never a bitter aftertaste, and always an even set of mouthfeel notes firing off as the chocolate melts in your mouth.
This particular bar is a sandwich of dark chocolate (70% cocao) with a layer of dark cocao mousse inside. The end result is awesome: sweeter dark chocolate first, giving way to a cocoa, almost lighter, powdery tasting mousse, like a flourless chocolate tart, but not as sweet. A very intense chocolate, but not as dense as you would expect – just a pleasure to indulge with!
similar stories