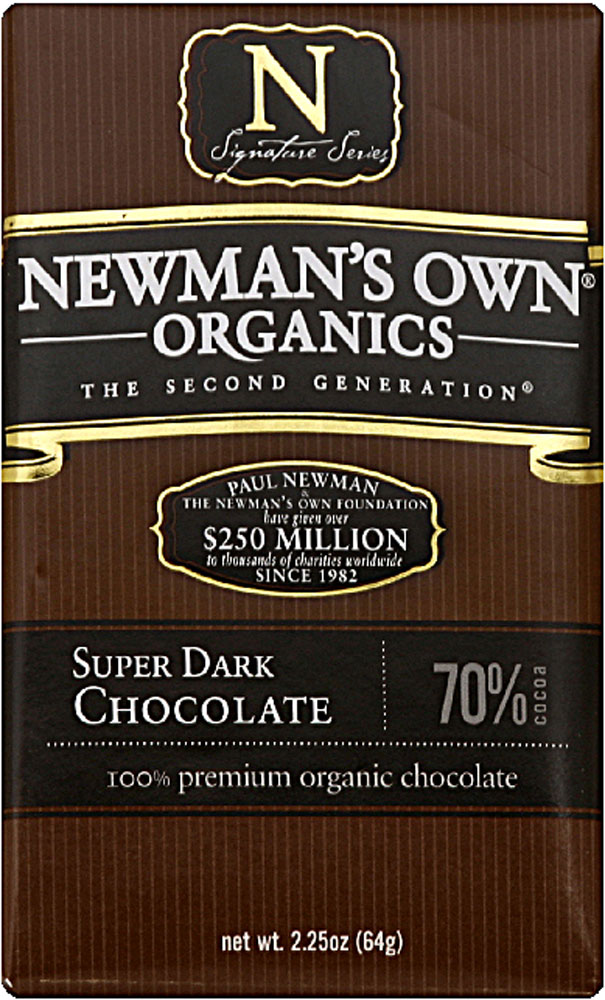 Newman's Own Organics – Super Dark Chocolate 70%
August 17, 2009 - chocolate
Speaking purely as a marketer, this intrigued me on the level of curiosity. Would this compare to other dark chocolates we have sampled? Was this merely a branded version of an organic chocolate produced by some larger chocolate concern? Would this hold up? Would it have been worth it?
In short, to my best estimation, the answer to all of these is yes.
This seems to have higher acidic note, but is grounded with a berry note – blueberry? blackberry? currants? – that keeps the taste interesting.
It has a good mouthfeel – it is creamy, smooth, but it has a waxier feel than average.
It'll make you feel good, as it's made with Rainforest Alliance Certified cocoa, and proceeds benefit Newman's Own Foundation.
But, it still tastes a little generic. I got spoiled with that Dagoba bar – after that, this is like going to a Hershey's bar.