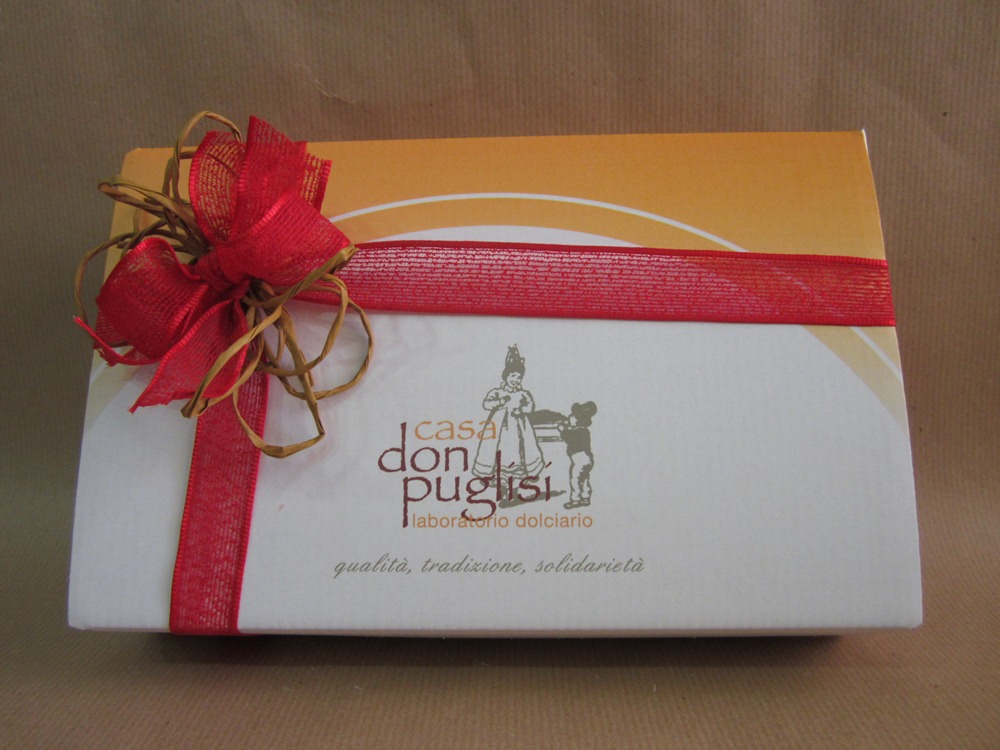 Casa Don Puglisi Chilli Modicana Chocolate
November 29, 2009 - chocolate / top 10
This was an interesting find – kudos to Chelsea Market Baskets in New York City for the recommendation. Made in Italy, in the laboratorio Don Puglisi, it comes in a plain wrapper, tied with a red string, and a card:
Handmade in the Aztec tradition, the unique opaque patina and rustic, brittle texture are the result of a cold production process that maintains the full flavor of each ingredient.
Opaque patina indeed – one first glance it appeared that the chocolate had melted and resolidified. This is exactly the appearance the card warns about: one closer inspection you can see the actual granules of cane sugar used.
So, on with it: how is this chocolate? Awesome, simply awesome. It's almost an unchocolate. You take a piece into your mouth and bite into it; it's more like a chocolate sugar cube. The sugar dissolves, mixing into the 45% cocoa, and then 15-20 seconds later, the chili kicks in – medium spicy, just the right amount.
The best way to summarize this bar? It's like eating a spicy hot chocolate – you feel like you should be drinking it.
Update: There's other variations, including this bergamot one! Pick one up and try it!