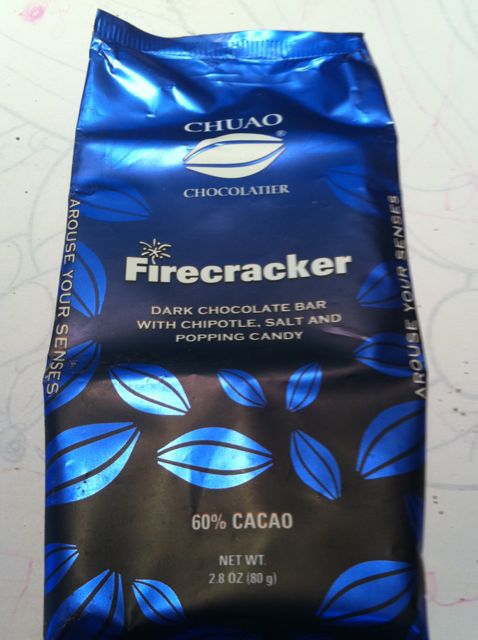 Chuao Firecracker
December 16, 2009 - chocolate
No bones about it, the folks at Chuao make some really good chocolates. We especially love the Spicy Maya. But this one folks, this might actually have too much going on.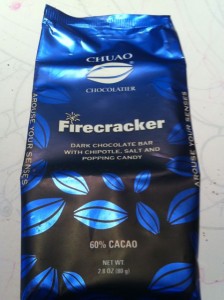 There's the chipotle chile first, then the the salt, and then – are you ready for this? – popping candy. Yes – pop rocks in chocolate. It's an interesting effect – you sense the texture – as if there's cocoa nibs or nuts. Then they dissolve, and pop! The effervescence overwhelms your tongue. But you're still processing the smoky chipotle and savoring the salt. Then there's all this popping going on.
It has such a nice smoky heat to it, the chocolate is a nice, smooth, 60% Venezuelan chocolate (like all of Chuao's bars). The first taste or two was great, but then the popping was too distracting – I really want this bar with out the pop rocks.
Comments