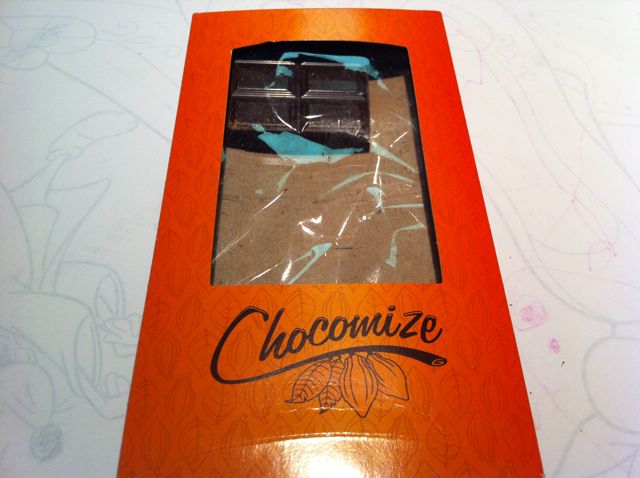 Chocomize Dark Chocolate with Cayenne and Mini Chipotle Peppers
March 13, 2011 - chocolate / top 10
Hats off to the folks over at chocomize.com: they've developed an online chocolate ordering tool to allow customers to create custom made chocolate bars. And they're local too, located just across the river in Cherry Hill.
If you've ever been lucky enough to visit Hersheypark and try out their custom-making chocolate mini assembly line, then you have an idea of how this works. Start with a chocolate base, and add ingredients before, during or after adding molten chocolate, before it soldifies. There are drawbacks however, with this process, and we'll get to those in a minute.
More important, fellow chocolate aficionado, is what this online chocolate ordering system means for us. It means that our dear friends will think of us, and function as enablers and order us custom-made chocolate bars for us to enjoy and thank our dear friends for.