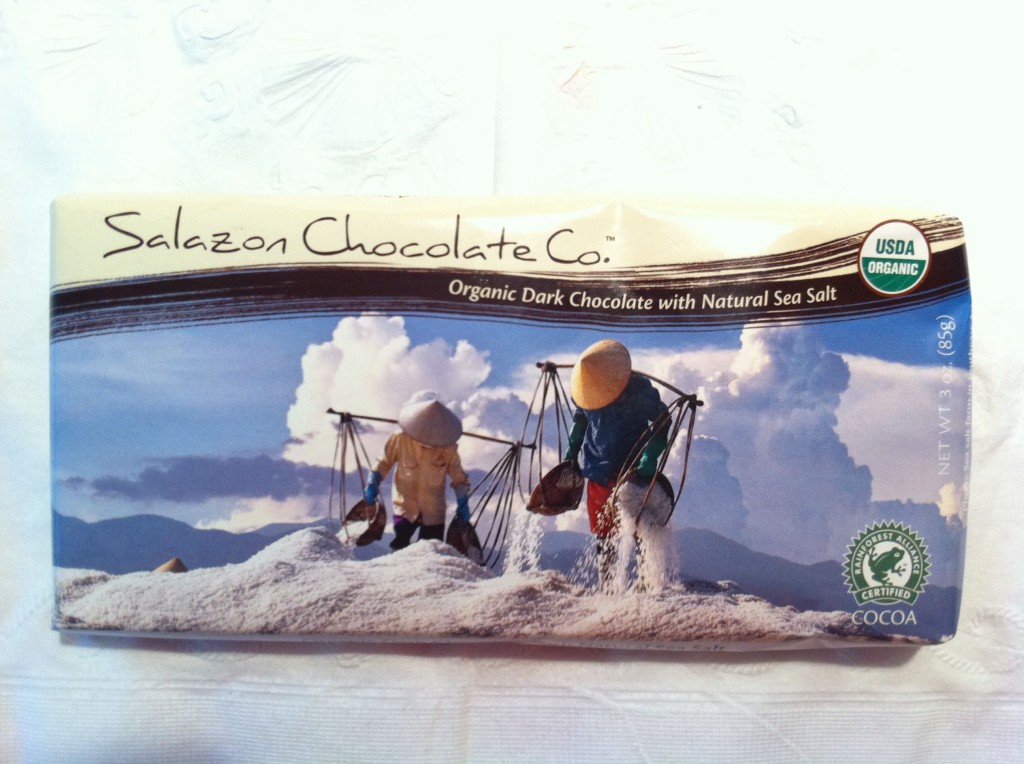 Salazon organic Dark Chocolate with Natural Sea Salt
April 24, 2011 - chocolate
From Maryland, and Salzon Chocolate, we try one of their four dark chocolates that are all flavored with sea salt. We're not one to turn down a chance at savory, and this fills the need for this trending flavor nicely. The others are additionally flavored with coffee, cane sugar, and the next we'd like to try: black pepper.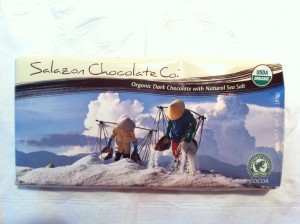 One nice aspect of adding salt to chocolate is that it softens the bitter blow some of the more dark chocolates can deal. In this particular case, it also highlights the nuttiness of the dark chocolate, and lends a creamy mouthfeel to the mid-range dark chocolate (54%) that otherwise would blend in with the rest of the organic dark chocolates you can pick up.
Another nice aspect of this line? They use customer-submitted photographs for their labels – you can go to salzonchoc.com to upload yours.