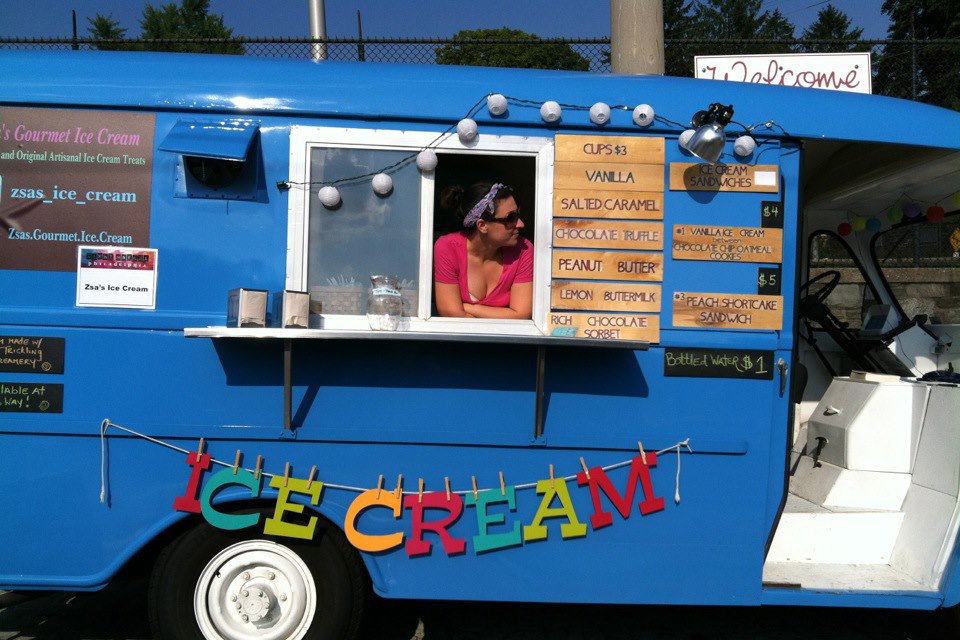 Chili peppered chocolate… ice cream!
June 18, 2013 - chocolate
It sounds so simple: Thick, creamy, semi-sweet chocolate ice cream. Add ancho and chipotle peppers. Touch of cinnamon.
On paper, it looks easy. This sounds clichéd, I realize, but this may be, finally, some of the best chili chocolate ice cream from Philly I've tried so far. Yes, I've requested the shake makers at Max Brenner's to add heat to their decadent chocolate shake. Yes, I'm guilty of convincing the shake makers at Pop Shop in Collingswood to do the same – with phenomenal results. Brenners' shake was a silky, hearty chocolate shake with heat on the finish; Pop Shop's was more complex – the likely result of throwing whatever spices they had lying around into the mix.
When I tell you that you need one spoonful of Zsa's chilie [sic] peppered chocolate ice cream – only one spoonful – you must promise me that you will stop what you're doing, and write me a comment that simply says, Yes, Chris, you were right. I only needed one spoonful. However, I ate the whole thing, and I enjoyed it immensely.
That's right, dear reader, this is a blatant, whole-hearted, unequivocal endorsement for this phenom ice cream. If you eat only one spoonful of spicy chocolate ice cream this summer, this is it. Of course, you would be certifiably insane to have only one spoonful. Somehow, this simple recipe is done perfectly – rich chocolate, a good amount of heat and all the flavors intertwined to give my tastebuds goosebumps.
How good is this ice cream? My mouth is still salivating, the result of the fading memories my mouth is enjoying, the remnants of this chocolate deliciousness, a good ten minutes after my ultimate spoonful.