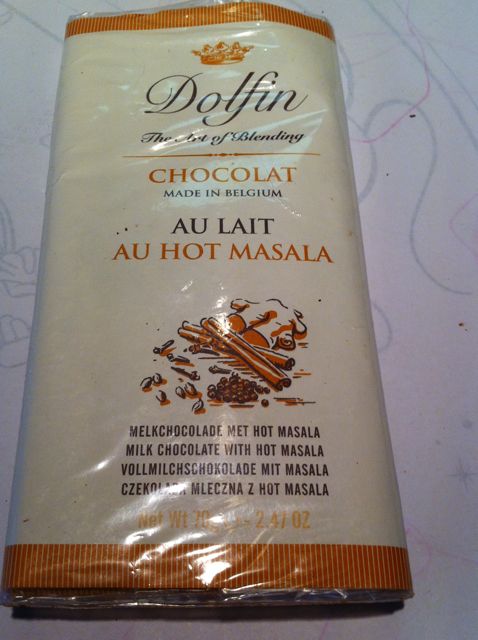 Dolfin Chocolat Au Lait Au Hot Masala
December 16, 2009 - chocolate
Dolfin is a fantabulous Belgian chocolate maker. They have a number of interesting sounding chocolates, so on a recent trip to NYC we picked a couple up to try. Two words made this an easy pick: hot masala.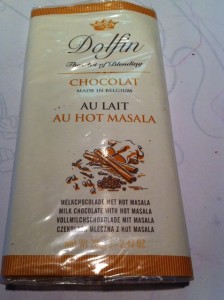 For the uninitiated, what exactly is hot masala? It's essentially a spice mix: start with ginger, add cloves, black pepper, cardamom, and cinnamon.
What an awesome flavor combination: creamy, vanilla-y milk chocolate, and then the flavors creep in and take over.
I need to make a mention of the fantastic gourmet packaging, too: this chocolate is packed exactly like a pouch of rolling tobacco. Inner plastic pouch, wrapped in a plastic wrapped paper wrapper. An absolute pleasure to open and handle! This was not too expensive either, $3.95 for a 70g bar.
Needless to say, if you come across this bar, try it.