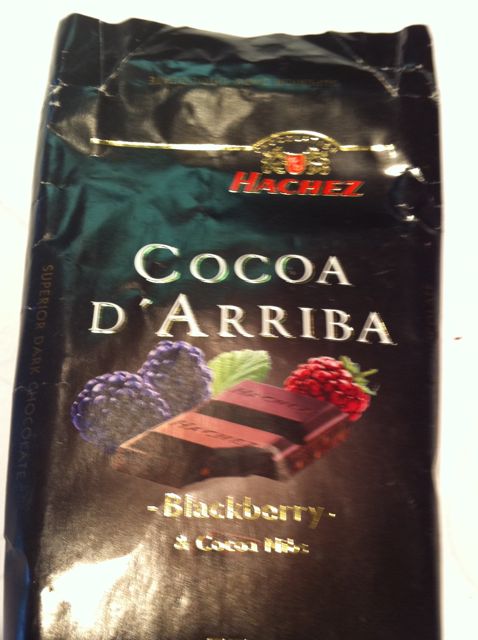 Bremer Hachez Cocoa d'Arriba (Blueberry and Cocoa Nibs)
December 16, 2009 - chocolate
Hachez makes some fantastic German chocolates. We last reviewed their Strawberry and pepper dark chocolate, and just recently found this one. Again, their combination of Ecuadorian cocoa, and fruit prove to be an interesting mix.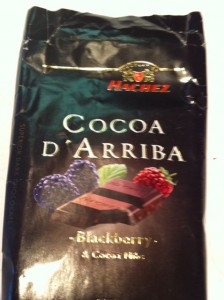 This German chocolate is smooth, creamy and rich – 77% cocoa – and the blueberry is just enough of a subtle hint to offset the bitterness of the dark chocolate. The crunchiness of the nibs holds everything together nicely.
But, not to be overly critical: it's almost too dark – the blueberry is almost not enough.