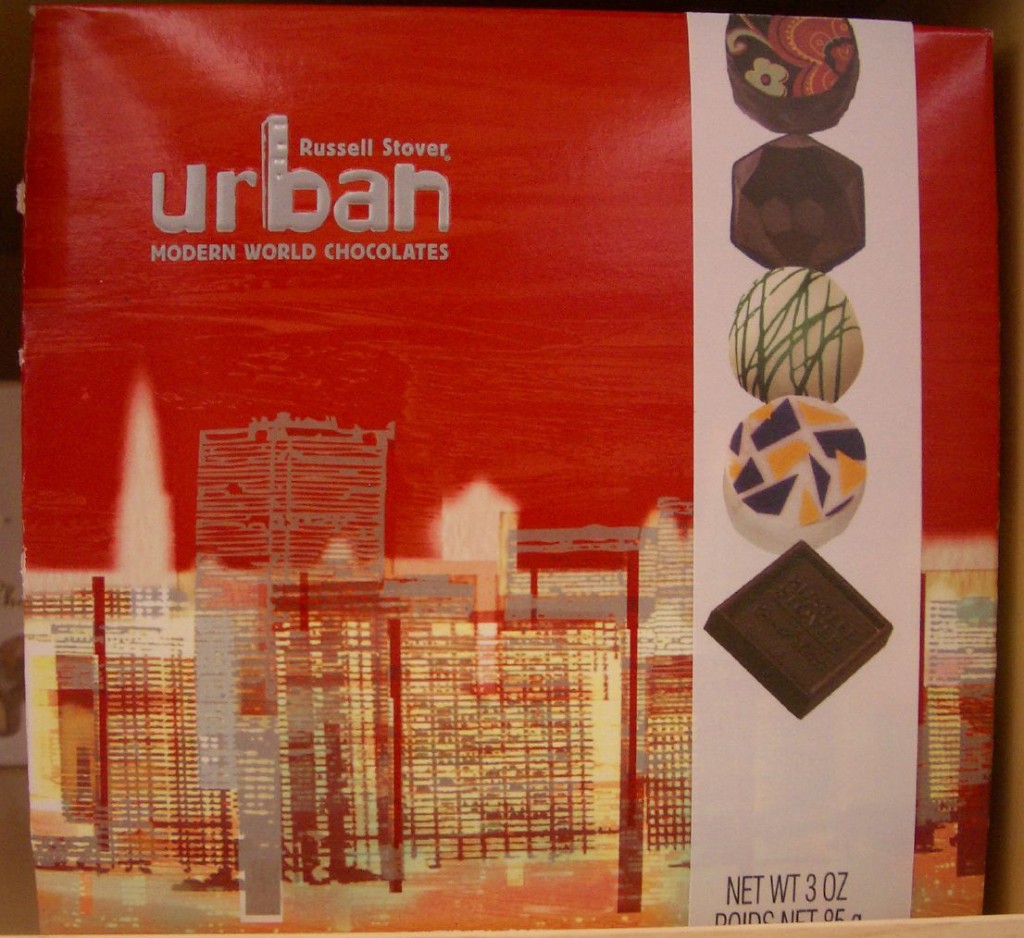 Russell Stover Urban Chocolates
September 9, 2008 - chocolate
While hunting around our local Wal-Mart, I stumbled across these in a discount endcap. I realize the notion of a discount rack in Wal-Mart should raise some red flags, but given this item's name, and that was a a buck or two (I can't remember the price anymore), I decided it was worth investigating.
Worth purchasing? Hardly. You get a nice box with my name on it, and six chocolates plopped into a plastic molded tray: Espresso truffle (more sickly Russell-Stover-sweetish than coffee flavored), soft caramel, key lime (white chocolate with a filling that was more like salt-water taffy), pistachio nougat, citrus creme (more salt water taffy wrapped in white-ish chocolate) and rich dark chocolate.
Ok, so this is a chocolate-oriented blog, we've tasted quite an assortment of chocolate, so we [think we] know rich dark chocolate, Mr. Stouffer, and this, sir, is no rich dark chocolate. Enough said?
similar stories